TriP to Sim LIm,♥
Went to sIm LiM with Chin, Shan & Feng.. We were supposed to go Malaysia as there was an IT fair.. but Chin scared the IT fair might sell more expensive, so we decided not to go!!!

Target of the day
Shan & ME : Harddisk
Chin: PSP
Feng: JUst Accompany us + See de price of deskTop

Looking Around.. Asking around.. in the end we bought nothing!!! So we decided to go KFc for our dinner as we are all tired & hungry!!!

After dinner, went to walk around Bugis Junction. Around 10 pM we went home.

What we buy in thE end
Me: SileNce VCD
Shan: Leather Case for NaNo
Chin: PiggY Bank
Feng: NothiNG!!

Lastly, shOW u all soME phOto...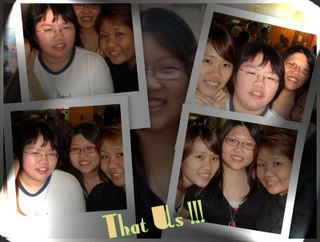 Labels: Outing