I'm thE IslanDer!!!,♥
Went to viVo to made my Islander card...
After 5min, thE card is ready to use...
Went to Sentosa by SENTOSA EXPRESS..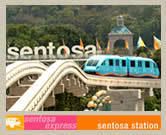 Alight at BEach Station and went to Palawa BEach..
After 2houR, went to bath.. So sHioK!!!
After bath, went hOMe

...
My Islander & my Tan Leg!! keke..