Sing.. Sing.. SINgGGgg!!!,♥
Had bEen Singing From 11pM (thur) till today (friday) 6am~~ Singing high Pitch, slow, fast and low pitch song..


Result : nO voIce..



We sang a mixture of English & Chinese song which brought us back to Backstreet Boys world.. As long as you love me, Get Down, Larger than live, the Call, Drowning and many more.. but there was one particular song of their I'm finding.. I dont remember de Title but do remember the mtv.. It about Brian turning to werewolf etc!!! Think think think but still can't remember. So I decided to search from A to Z!!


Result: Still cant find it.. Arg!!! (I still dun give up, so when I reach home I went to search my Backstreet Boys album &... found de song!! The title is Everybody!!)



Another thing is, Shan had found the song Patience but it's not by Take That but due to Shan curiousity she chose that song.. And You'll know what?? It's by Take that!! And we sang it 3times.. BUt to poor Lee Sheng jIE, I only get to sing his ZUi Jin 2 times.. ;X

I think that all I wanna say.. Oh ya, look at de clip And listening carefully.. It's kinda funni.. Keke..





I Love to sing whIle Shan like to take PictuRe!! keke~~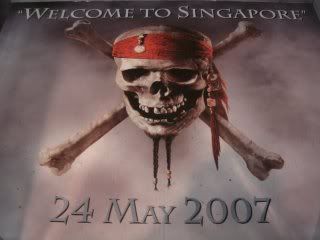 Taken this in CIne Lift.. TOo bad Olando de gt reflection.. Waiting for this Movie for long timE!!